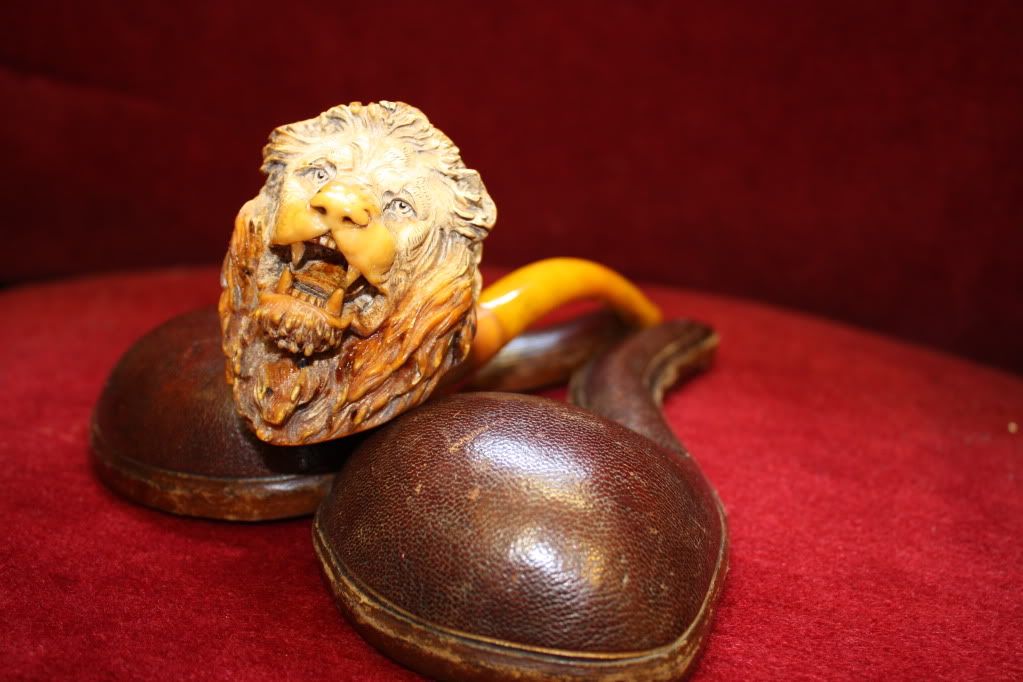 Until recently I had not fully appreciated just how many people treasured and collected old pipes.
Then I met Michael Clements who runs a regular stall on one of London's best known antique markets and he explained to me how old pipes are so prized by collectors and in particular the fantastic carved Meerschaum pipes made from the rare fine clay.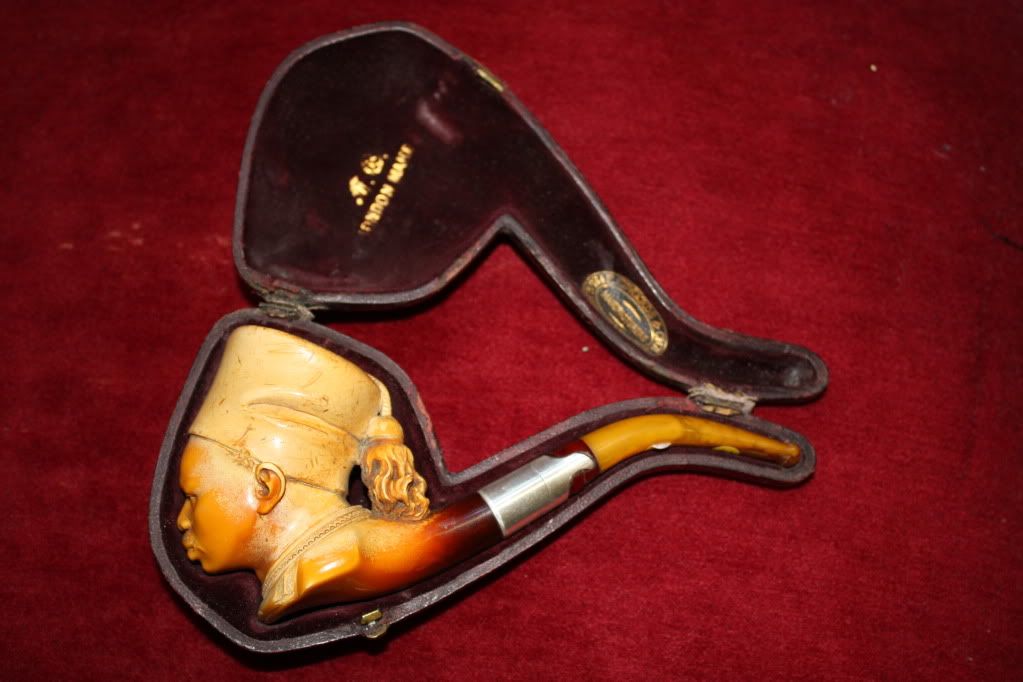 The highest quality Meerschaum (from the German - sea spray) is only found in sufficient quantities in two places in the world.
Craftsmen have long prized this fantastic material and carved the most incredible and ornate pipes.
Over many years, as the pipes are smoked they take on a beautiful colour as the tars from the tobacco infuse the fine clay. For this reason older pipes are much prized by collectors.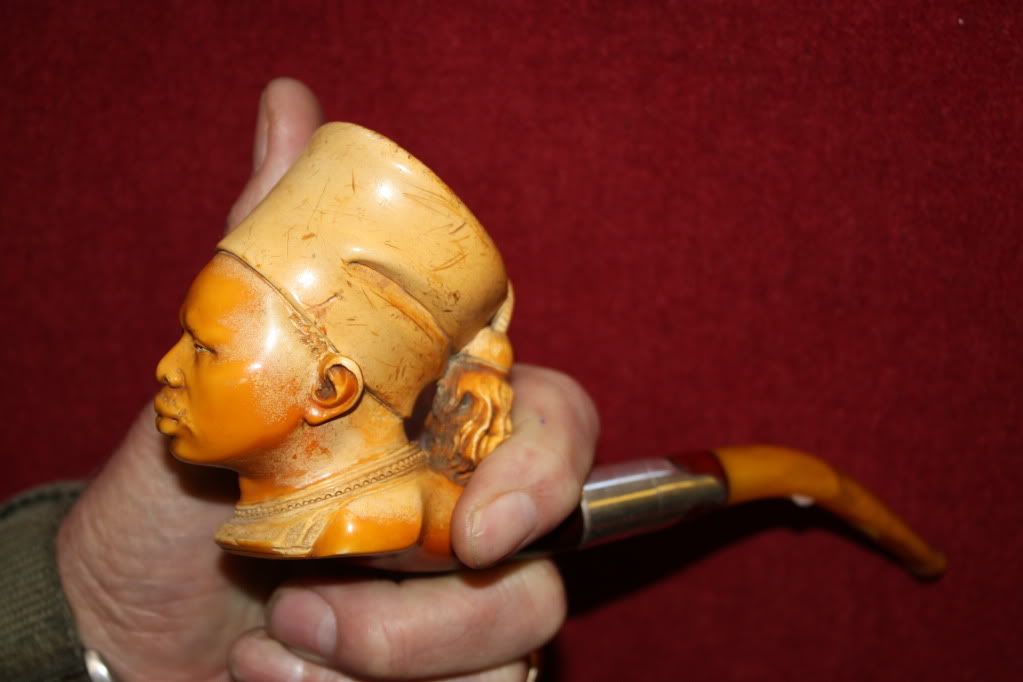 Michael explained to me that in many cases the pipes are waxed when they have been finished so that different parts of the pipe colour at different rates.
This can be clearly seen on this magnificent example where the hat and clothes of this figure have been waxed and the face has coloured as the pipe has been smoked to create the most wonderful contrast.
Many of the very finest examples of Meerschaum pipes come in their own beautiful shaped wooden boxes, covered in leather and lined with velvet to ensure these masterpieces have a long life.
The craftsmen who made these pipes produced many weird and wonderful creations and I like to think that if Keith Richards were ever in the market for a pipe he would beat a path to Michael's door for this particularly wonderful example.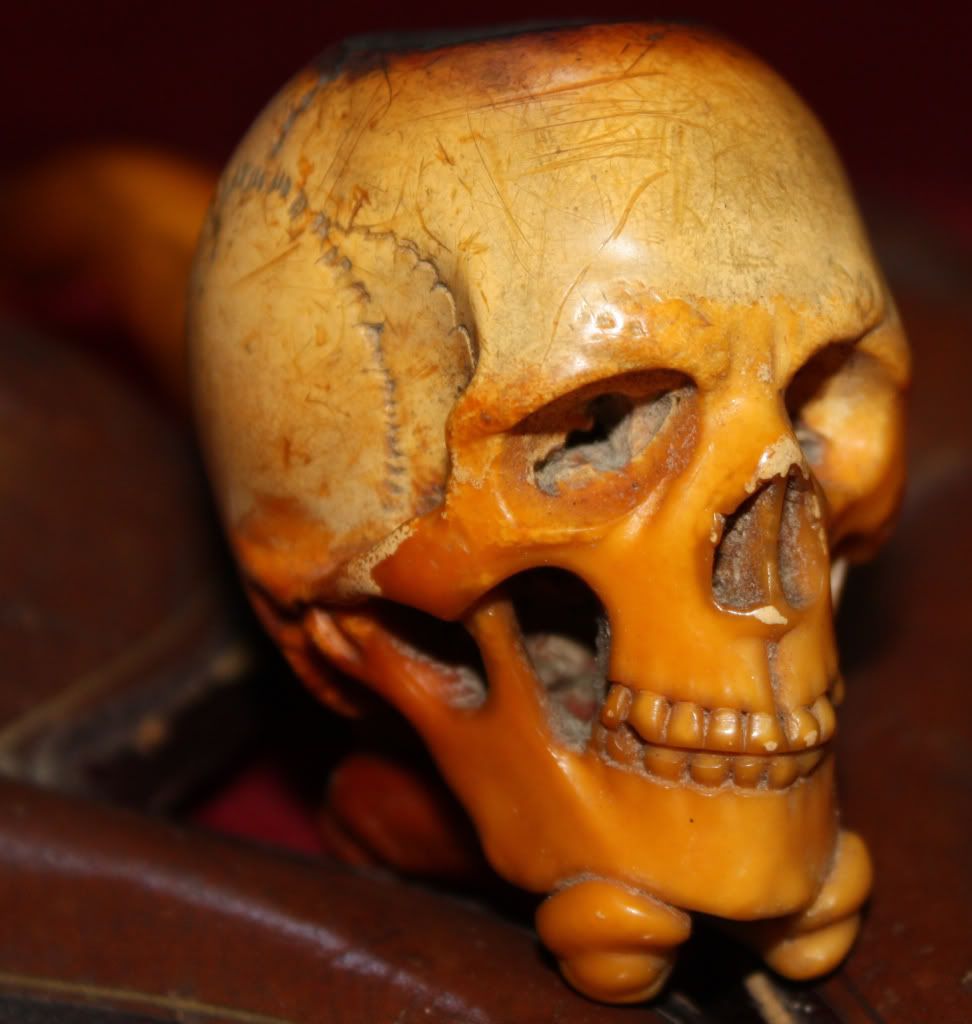 Michael is one of London's foremost pipe experts and his stall includes many old and collectable pipes.
His stall is only open on a Saturday but if you would like more details on his regular stall please contact Nic Wing via this blog